22apr7:00 am6:00 pmThe Savannah Scramble10 Hour Adventure Race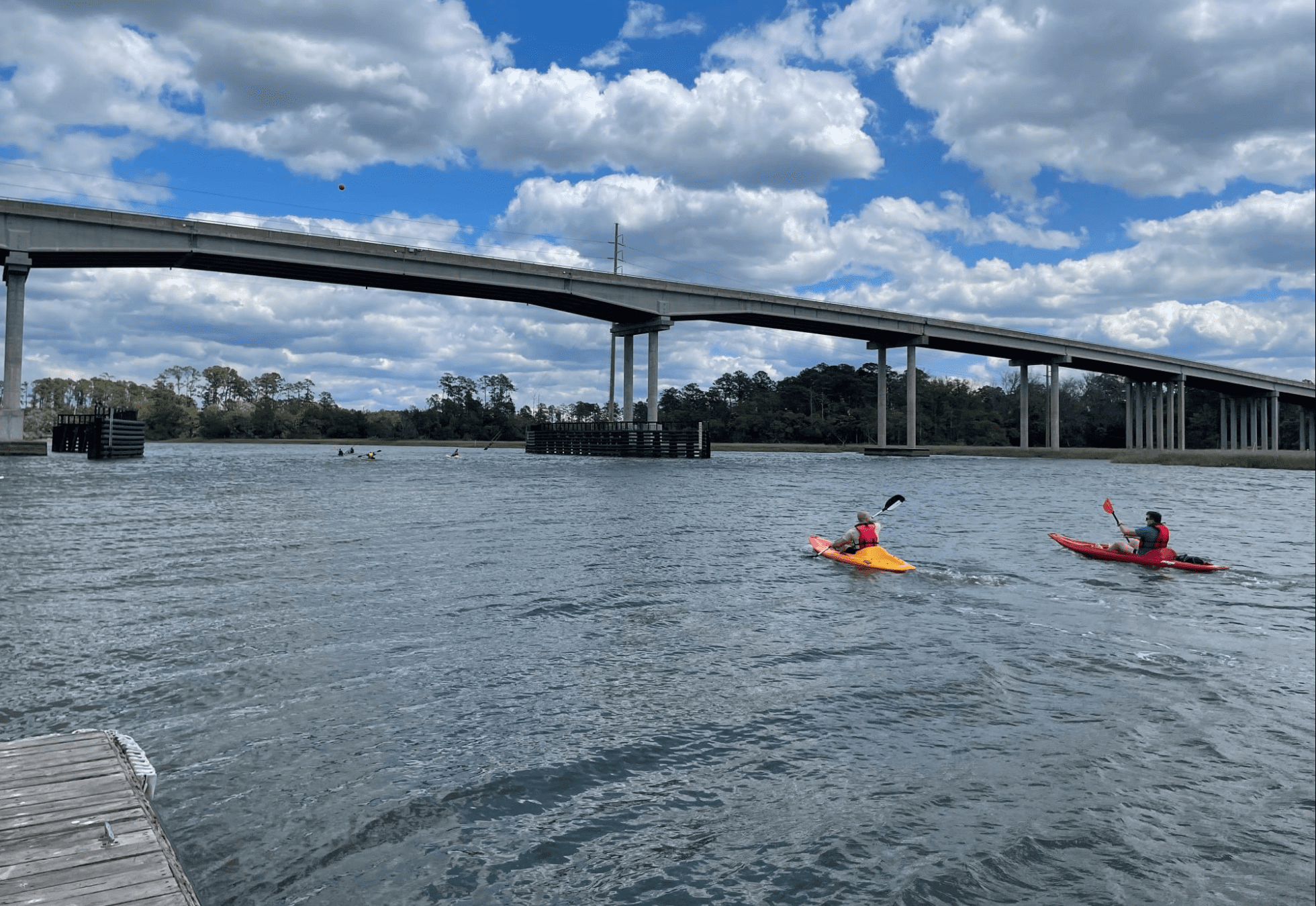 Event Details

The second annual Savannah Scramble is here! 10 hours of human-powered exploration of Savannah and its surrounding nature areas will show you a side of this historic city you've never seen before.

This was the very first adventure race under the Possum Jump masthead, as well as the only adventure race in the Savannah area, so we're incredibly proud to bring it back for its second year.

As with last year's event, you will sign in and get your maps at our home base/finish location, and be transported to the starting line to begin your race!

All adventure races are based on your individual ability. None of the checkpoints are mandatory, so you can decide how much ground you want to cover and how many checkpoints you'll go after. Not a strong mountain biker? Shorten that portion of the course and focus on the trek. Not confident in the kayak? Take your time with it, and make up ground on the trek. It's the choose-your-own-adventure race you never knew existed!

The only rule is to ring the finish line bell before the 10 hour limit runs out. If you cover the entire course, you can expect about 25k in biking, 12-15k trek, and a 5k paddle.

Savannah is famous for its historic district, and you can be sure that part of the event will explore this 300-year-old architectural jewel, with its beautiful garden squares and haunted courtyards. But you'll also mountain bike down forgotten canal paths and nature trails, and kayak through primeval marshes, past oyster beds and century-old cypress trees, as you make your way to the finish line. We can't promise you an alligator, but last year's racers saw eagles, osprey, whitetail deer, and even a bobcat!

Teams can be 2, 3, or 4 people, or you can race as a solo competitor. The flat terrain and beginner-friendly navigation mean that this is a GREAT event for first time racers, and solo competitors have a great time here as well – there are plenty of places to check in with the PJA race staff, and loads of spots to resupply and catch your breath.

We get the kayaks for this race from a local outfitter, so bringing your own is highly encouraged! We give a $35 per-racer discount if you bring your own gear (but you must bring your own pfd's and paddles if you bring your own boat). Just use the coupon code OWNBOAT.
Time

(Saturday) 7:00 am - 6:00 pm
Location

Skidaway Island State Park

52 Diamond Causeway, Savannah, GA 31411