The Linda Ronstadt Experience
02dec8:00 pmThe Linda Ronstadt Experience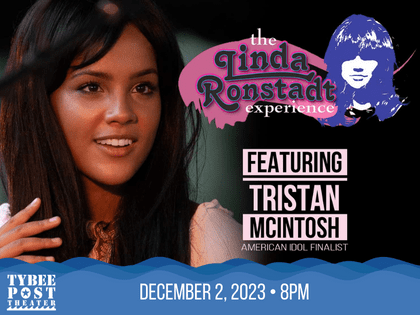 Event Details

The Linda Ronstadt Experience with American Idol's Tristan McIntosh is the premier touring tribute band showcasing the songs that Linda Ronstadt made famous. The show takes audiences on a musical journey of smash hit songs, including "You're No Good," "When Will I Be Loved," "That'll Be the Day," and a particularly nuanced interpretation of "Blue Bayou," among many more.

Linda Ronstadt was the rare artist who could comfortably cover a wide variety of musical bases, including folk, rock, country, jazz standards, opera and Latin. Her vocal gift had few limitations and she showcased it with every recording and performance. Her incredible vocal instrument, along with her classic song interpretations, have earned her countless devoted fans across the world. Sadly, Linda has been stricken with Parkinson's disease, and can no longer sing or perform. The Linda Ronstadt Experience is excited to help keep her legacy alive by continuing to share the joy and beauty of her repertoire to a wide audience.

Revel in the songs Linda Ronstadt brought to life so beautifully, performed by the Linda Ronstadt Experience. Vocalist Tristan McIntosh (2016 American Idol finalist) takes you on an emotional ride of purity, power, and nostalgia as she soars through these songs as though they live inside her. Be part of the experience!
Organizer
info@tybeeposttheater.org
10 Van Horne Ave, Tybee Island, GA 31328