Futurebirds
01jun8:00 pmFuturebirds2 Nights with the Futurebirds and Special Guest Leon III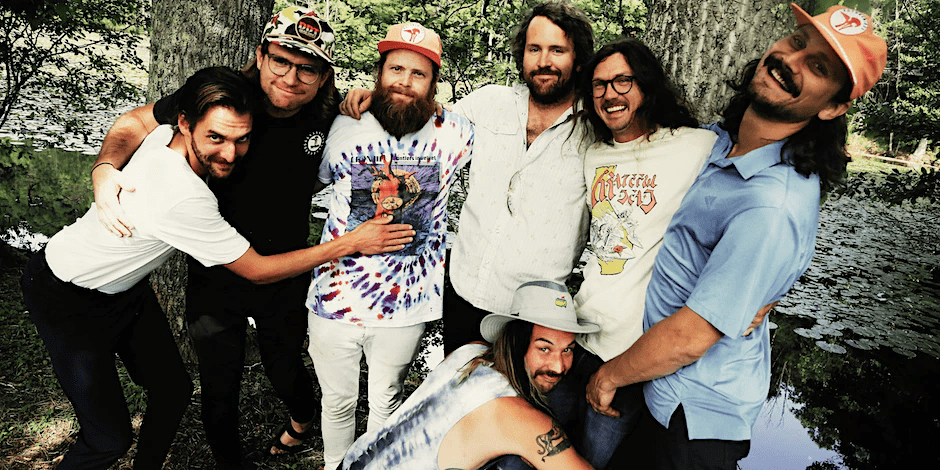 Event Details

Night two: https://www.eventbrite.com/e/futurebirds-night-2-tickets-588370430797?aff=ebdssbdestsearch 
FUTUREBIRDS
Rock juggernaut Futurebirds' newest EP, Bloomin' Too, is a benchmark that not only celebrates 13 years together, it's also a testament to the sheer iron will of a group of musicians hungry for the fruits of its labor.
"Futurebirds is the best it's been right now, far and away," says singer/guitarist Carter King. "We've been unintentionally carving out our own space since the beginning, since we never exactly fit in anywhere else musically. We were always too indie rock for the jam festival, too country for the indie scene, a little too psych-rock to feel like we were Americana. The music over the years just kind of created its own weird little ecosystem — it's thriving and it feels great."
The Athens, Georgia-based group once again tapped storied My Morning Jacket guitarist/producer Carl Broemel in the latest chapter of this seamless, bountiful partnership that initially came to fruition with the 2021 EP, Bloomin'.
"Carl is extremely perceptive and an all-around smart dude. He's really in tune with what the band is and what it strives to be. He's engaged and understands our vision," King says. "He's a longtime hero of ours, and now is a friend and collaborator. It's wild. And it's great to be able to defer to someone you respect so much with creative decisions in the studio — we don't just give that trust to just anybody."
Location

Victory North

2603 Whitaker Street Savannah, GA 31401
Future Event Times in this Repeating Event Series
june 2, 2023 8:00 pmjune 3, 2023 8:00 pm
Organizer
info@victorynorthsavannah.com
2603 Whitaker Street Savannah, GA 31401