Winter Jimboree
19jan8:00 pmWinter JimboreeFeaturing Love Handles and Lo-Fi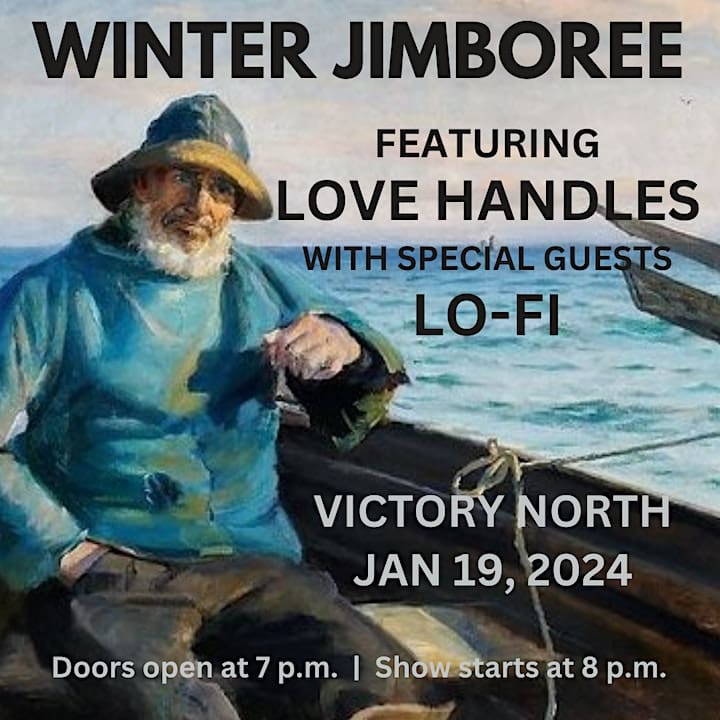 Event Details

The "Winter Jimboree" at Victory North features two favorite local bands celebrating the 50th birthday of Savannah legend Jimbo Bass, friend to all and enemy to none though there have been reports. (All are invited. You don't even have to know who Jimbo is. By the evening's end, you will.)

The show opens with a set from Lo-Fi, featuring Southern folk and Americana that reunites Jimbo with Savannah songwriting maestro Chip Welch, who first made their name long ago playing rock and roll for Jesus in Baptist fellowship halls across the South. They're joined by Matt King, Eric Albaugh and Scott Gentry.

The Jimboree comes to an explosive head with an unabridged set from Love Handles, Savannah's hottest all-male party band, playing a jukebox of favorites: funk, soul, country, rock, country-rock, hip-hop, pop, synth-pop, calypso-pop and Taylor Swift. Love Handles features some of the most talented non-working musicians in the Lowcountry, including Martin Antoon, Soren Kornegay, Harrison Key, and of course Jimbo, who seems to have more bands than children. Special guests are anticipated, if they will return Jimbo's calls.
Organizer
info@victorynorthsavannah.com
2603 Whitaker Street Savannah, GA 31401