02marAll Day05Searching Supernatural Savannah with Shane Pittman & Dave Schrader!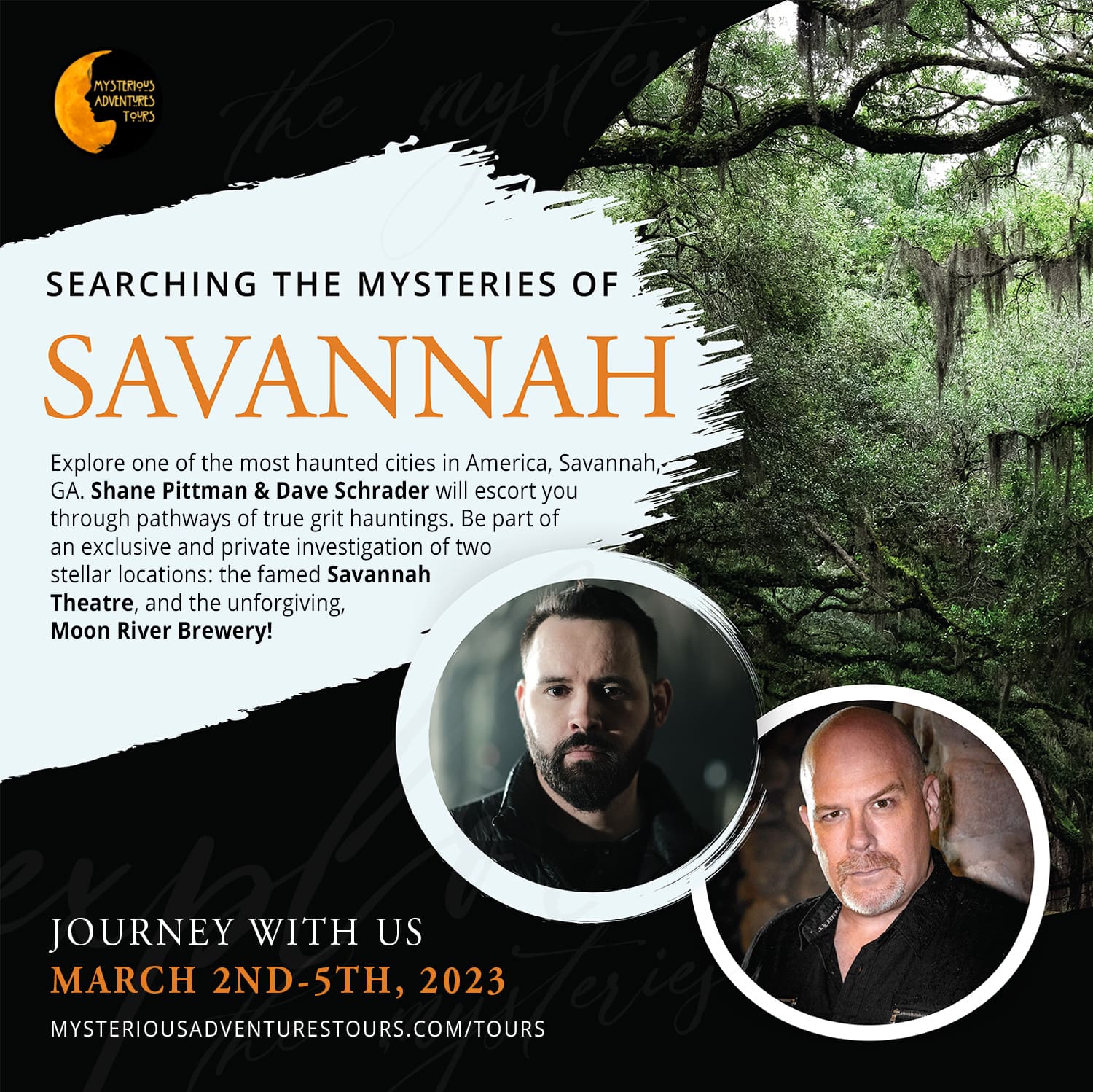 Event Details

The co-star's of Travel Channel's Holzer Files, paranormal investigators and media celebrities, Dave Schrader and Shane Pittman, will escort you to pathways of true grit Southern hauntings in the famous Savannah Georgia USA.

Adding to the thrill, be ready to be escorted by one of most knowledgeable and best rated paranormal investigators and tour guides in Savannah, "Truth in Evidence Haunted Tours"! This 4-day / 3-night thrilled-packed package will be a treat for all paranormal enthusiasts, whether you are experienced or a novice, whether you have been to Savannah or not!

While staying in some of the most haunted inns in the city, you will explore and be part of John Berendt's "Midnight in the Garden of Good and Evil", which is fundamentally a tale of ghostly horror … Southern Style! You will explore tour of Savannah's most haunted cemeteries, later extending to her streets where thousands are buried in massive graves.

Don't let your guard done on this adventure! With great anticipation and caution, you will be part of an exclusive and private investigation of two stellar locations, the famed Savannah Theatre and the unforgiving, Moon River Brewery!
Time

march 2 (Thursday) - 5 (Sunday)