Georgia Southern True Blue 5K & Abbie's Adventure Race
21oct8:00 amGeorgia Southern True Blue 5K & Abbie's Adventure Race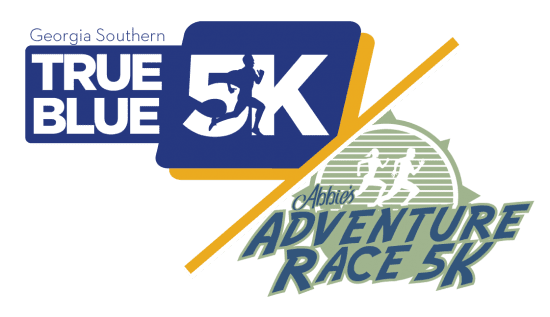 Event Details

The True Blue 5K is all about showing your TRUE BLUE pride!  This race is a truly unique experience that takes runners through Paulson Stadium. Kick off homecoming right and come run, jog ,or walk your way through our beautiful campus and let your True Blue pride shine! We had so much fun seeing the True Blue pride from Georgia to California and all the way to Japan that we decided to offer Virtual race registration again for those eagles that cannot participate in Statesboro!
The 2023 race is sponsored by The Abbie DeLoach Foundation.
While at GSU, Abbie joined the Kappa Delta Sorority, a legacy she shared with her mother. Her leadership skills shined amongst this lovely group of women as she was the Recommendation Chairman, a member of the homecoming step team, she played many intramural sports, and was on the championship intramural basketball team for Kappa Delta. She was a Junior in the Nursing program when her and 4 fellow nursing students were killed on their way to their last clinical rotation in Savannah. We hope you will join us in honoring Abbie's legacy at the True Blue 5K. For more information on the Abbie Deloach Foundation please visit our Facebook page: https://www.facebook.com/AbbieDeloachFoundation/
First 300 participants that cross the finish line receive a finisher medal!
T-Shirts guaranteed to the first 300 registrants.
The Abbie DeLoach Foundation will donate $1,000 to the student organization or their philanthropy for registering the largest number of participants.
Homecoming Points:  You must have at least 5 participants to receive the participation points and must have registered by September 22nd by 5:00pm.
No Refunds.
Packet pick-up is available on Friday, October 20th between 5:00pm-7:00pm
Abbie's Adventure Race
Abbie's Adventure Race is a fun spin on the typical 5K race! The race will consist of a 5K course with various mental, physical and fun challenges spread throughout. Walk or run, this race is for anyone looking for a unique and exciting way to participate in Homecoming events! So grab a partner, sign up and get ready for an adventure!
Location

Georgia Southern University - Statesboro

2687 Akins Blvd. Statesboro, GA US 30458