13th Annual Empty Bowl Fundraiser
05nov12:00 pm13th Annual Empty Bowl Fundraiser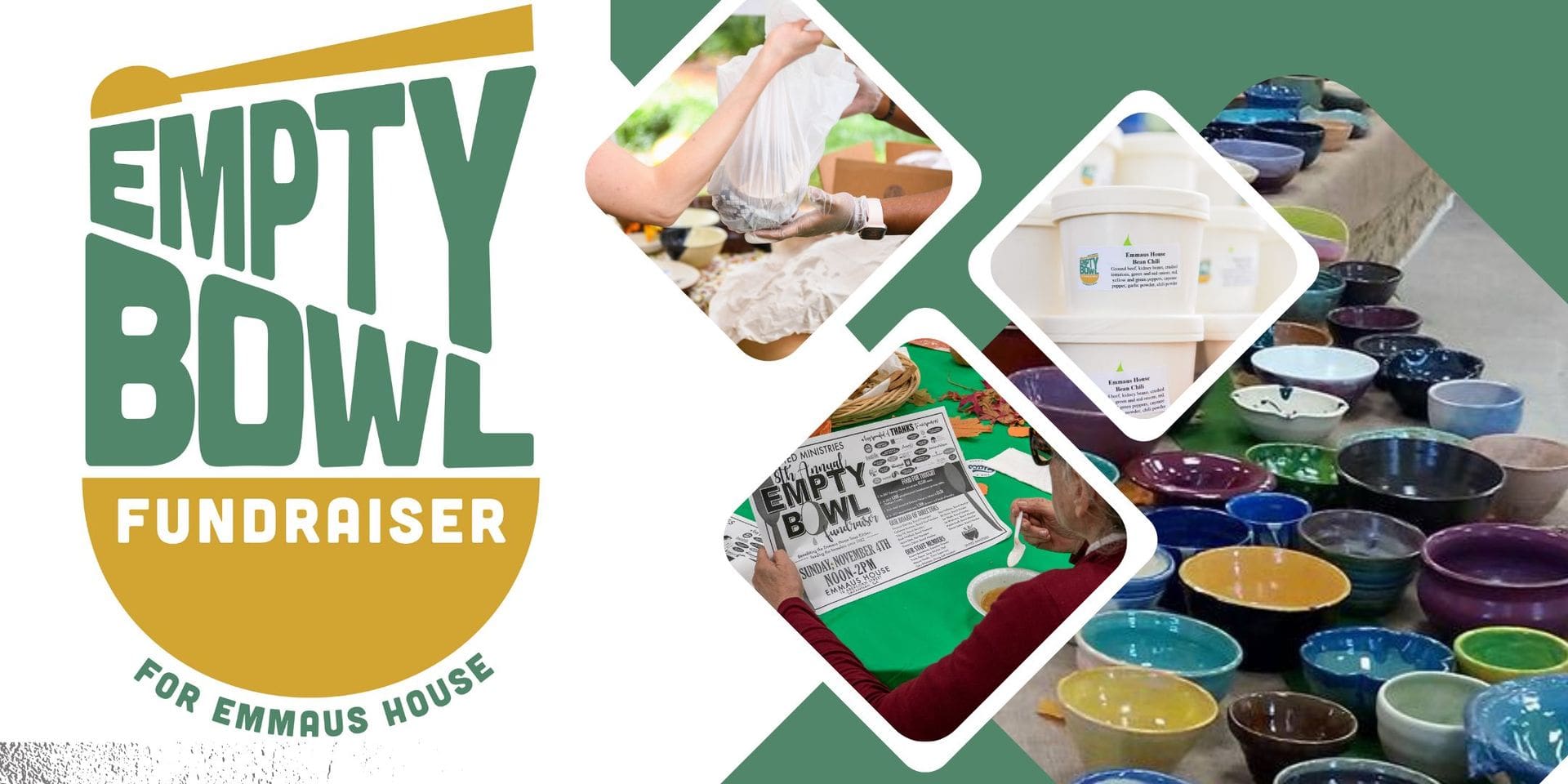 Event Details

A mission-driven Ceramics Art Show that takes place on the first Sunday in November each year. Proceeds from the event go directly toward procuring food and food supplies for the Emmaus House Soup Kitchen. We showcase beautiful handmade bowls provided by local artists from the Savannah Clay Community, The Lowcountry Wood Turners, Savannah Country Day School, Savannah College of Art and Design, and other local University ceramics classes and talented independent artists from all over Savannah. Emmaus House provides a variety of delicious soups for all to enjoy on a beautiful Sunday afternoon in the square.

A ticket to the Empty Bowl allows you to choose a piece of ceramic or wooden artwork to take home with you as a souvenir. This fundraiser is one of the most mission-focused events in Savannah because it allows supporters from the community to enjoy a delicious meal in the same manner that our homeless and hungry patrons do each weekday morning. The "Empty Bowl" itself is symbolic of a lack of food, and is a reminder to all that many people in our community have bowls that remain empty.

This event also includes an Online Auction of some of the most remarkable pieces of artwork donated by Savannah local artists, as well as an Artist Spotlight series highlighting some of our artists.